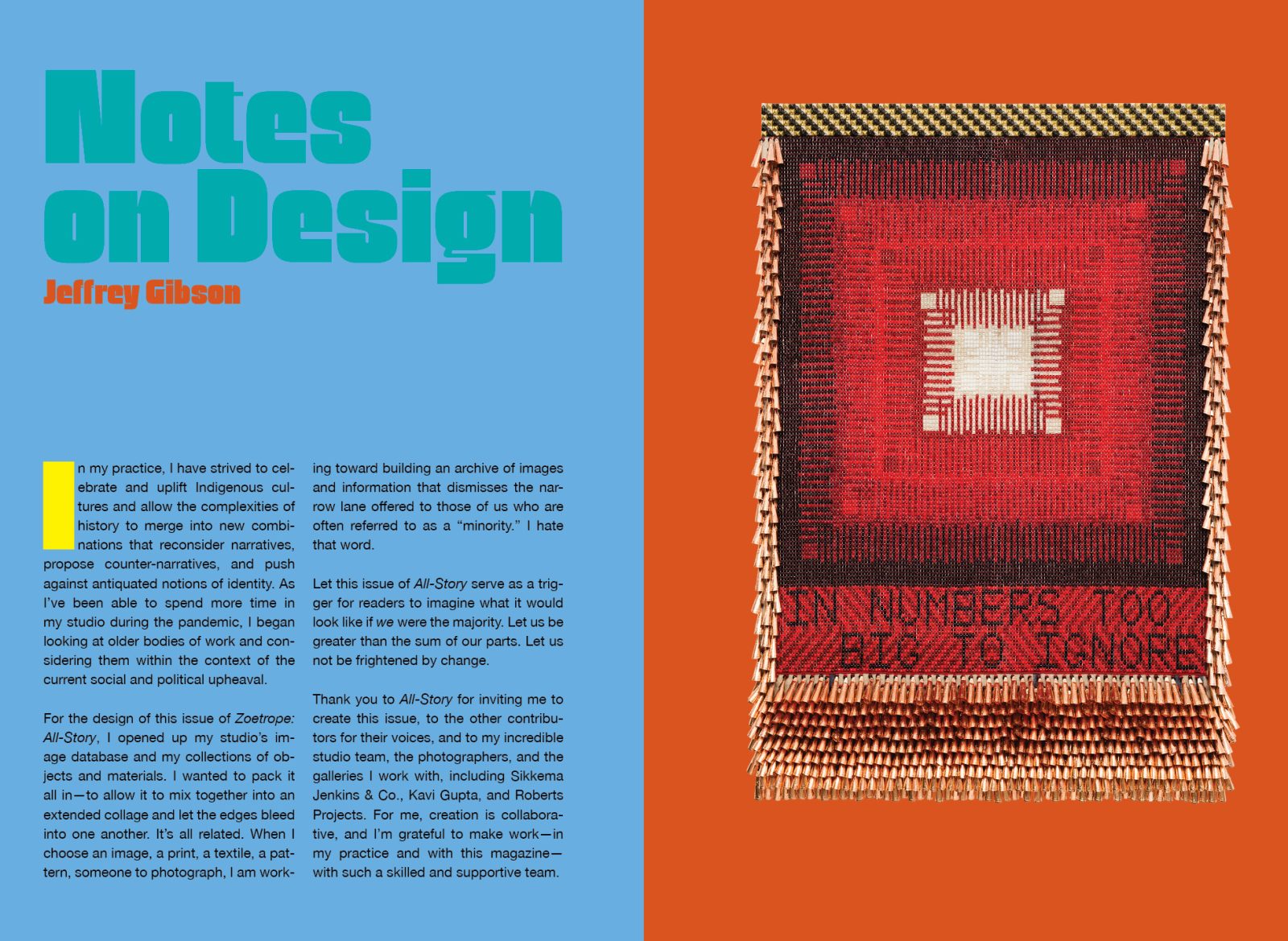 Notes on Design
Jeffrey Gibson
In my practice, I have strived to celebrate and uplift Indigenous cultures and allow the complexities of history to merge into new combinations that reconsider narratives, propose counter-narratives, and push against antiquated notions of identity. As I've been able to spend more time in my studio during the pandemic, I began looking at older bodies of work and considering them within the context of the current social and political upheaval.
For the design of this issue of Zoetrope: All-Story, I opened up my studio's image database and my collections of objects and materials. I wanted to pack it all in—to allow it to mix together into an extended collage and let the edges bleed into one another. It's all related. When I choose an image, a print, a textile, a pattern, someone to photograph, I am working toward building an archive of images and information that dismisses the narrow lane offered to those of us who are often referred to as a "minority." I hate that word.
Let this issue of All-Story serve as a trigger for readers to imagine what it would look like if we were the majority. Let us be greater than the sum of our parts. Let us not be frightened by change.
Thank you to All-Story for inviting me to create this issue, to the other contributors for their voices, and to my incredible studio team, the photographers, and the galleries I work with, including Sikkema Jenkins & Co., Kavi Gupta, and Roberts Projects. For me, creation is collaborative, and I'm grateful to make work—in my practice and with this magazine—with such a skilled and supportive team.
Buy Edition